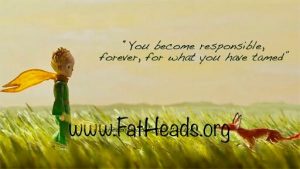 ICYMI:
FHR IS 100% Volunteer Run
FHR IS 100% Foster Based
FHR does not have a brick & mortar facility or location.
FHR does not have a public phone number.
FHR does not take owner surrenders.
FHR does not intake strays.
FHR Recommends Training for behavior issues.
Fat Heads Rescue is a non-profit volunteer dog rescue organization serving areas in Kentucky & Indiana. Our mission is to rescue, rehabilitate, and rehome pit bull type dogs with responsible, educated owners. 
We strive for both our dogs and their adoptive owners to serve as ambassadors for the pit bull type breed. To that end, it is our goal to provide all dogs in our foster care with balanced training, with the goal of as many of them as possible becoming prepared for certification as Canine Good Citizens in our care or with their new owners. We strive to educate all adopters about proper balanced training, and encourage them to continue engaging in such training post-adoption.
You become responsible, forever, for what you have tamed.
If you are struggling with your dog, please reach out to a professional dog trainer immediately. We recommend Canine Connection for all your pet dog obedience and behavior needs.
Life with your dog doesn't have to be hard.
---
---
All dogs over 16 weeks will go through a minimum 4 week training program. 
Adoption Fee Structure:
Puppies under 16 weeks – $300
Dogs/Puppies over 16 weeks – $800-1500 based on the amount of training they've received.
At FHR, we place our focus on training the dogs in our care and placing them in homes that want to continue that process using balanced training methods and tools.